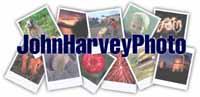 Chinatown, Vancouver
Use it or lose it.

---
Wandering Around Chinatown
I really like Chinatown. Helen and have our favorite haunts for breakfast or buying groceries. We had an afternoon free so we decided to go for a walk around the neighborhood before we picked up steamed buns.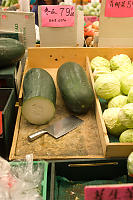 Wandering around, we were a little sad for the neighborhood. The city really is marching towards chinatown and I'm not sure how much longer the land can stay as it is. To make matters worse, many of the workers in Chinatown are older than average for retail and I suspect their core clients are going the same way. Eventually the demographics will erode the neighborhood.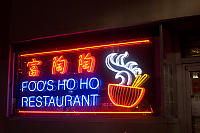 We were reminded that if you want to keep a neighborhood, you need to patronize it.


Chinatown Night Market
Example number one of use it or lose it. I don't know which had a night market first, Richmond or Chinatown. Due to a contract dispute, Richmond got two night markets. Surrey added a night market. The night market in Chinatown is now gone. I remember some spectacular sunset evening in at the Chinatown night market - it brought people to the neighborhood.


Dr. Sun Yat-Sen Garden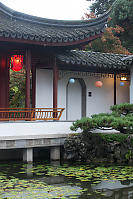 The Dr. Sun Yat-Sen garden is one of my favorite places in Vancouver. Helen and I got married there on sunny June weekend and it was a great location for the reception after. Depending on the crazy, we try to attend for Chinese new years and lantern festival events.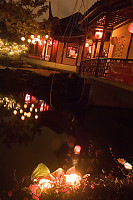 The garden does really great job of decorating for the winter solstice lantern festival. It is by far their busiest day of the year (often the walk ways are so cramed you can't take photos).




In general the Dr. Sun Yat-Sen Classical Chinese Garden isn't open to the public at night. This night of the year it is open and lit and admission by donation - an excellent combination.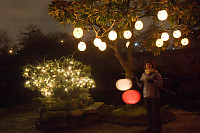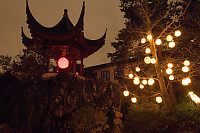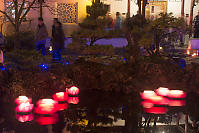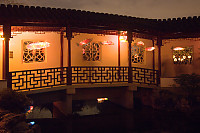 We wandered around the garden for two plus hours and thoroughly enjoyed ourselves!



New Years Parades
The Chinese New Years parade in chinatown is probably the largest event of the year - certainly the largest crowds I have ever seen in a chinatown. The Parade has a mix of attractions - politions, beautiy contest winners and corporate floats as well as the more traditionaly lion dancing, dragon chasing perl and community clubs.

The kids really liked the dancing lions and the dragons. Getting parking and a nice place to sit is always a challenge (the crowds don't always behave well), but it's certainly worth trying to see the show.


---
Tags: Dr. Sun Yat-Sen Classical Chinese Garden(16), Vancouver Chinatown(14), lantern(11), garden(5), market(4), night(4)
From: John Harvey Photo > Photos of Vancouver > Vancouver Chinatown
From: John Harvey Photo > Vancouver Chinatown

Last Modified Saturday, September 5th, 2015 at 21:31:37 Edit
Copyright and Contact Information.