Last year Claira was biking with training wheels. She could do pretty well, but the Po Kong Village Road Park requires two wheels to go on the big loop. This year, Claira wanted to go on the big loop. The bike park was much busier than last year - a school group had arrived were generally learning to bike. The bike rental still had bikes free, but it took a while to get on the road. Claira's bike had some deficiencies (one brake handle didn't work and the other worked poorly) so we had to trade it in for a second one.

Once we got the bikes sorted, we went out onto the larger loop track. This is the first bike ride with both parents and both kids together. The track has great views but it also has some hills which quickly tire out smaller bikers.


After biking at Po Kong Village Road Park, we decided to have lunch at a near by conveyor belt sushi place and then walk back to the train (MTR). The route happened to take us past Wong Tai Sin Temple and the kids wanted to see.
The temple has a large number of beautiful statues outside the main courtyard.

Fung Yuen Butterfly Reserve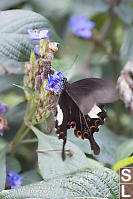 Last year I visited the
Fung Yuen Butterfly Reserve in the afternoon
and had a great time spotting butterflies. This year I decided to take the kids and have a visit. The weather wasn't as good (many butterflies come out for warmer weather) and we didn't stay as long (be reasonable with kids), but I still had a good time.
Yes, there are butterflies and other flying insects and if you are patient, you can get some nice photos. I'm shooting with a longer lens (400mm) with a teleconverter that gives me closer focusing. I have a 100mm macro lens, but many of these animals fly if you get too close with a short lens.
Helen and kids really enjoyed seeing the reptiles.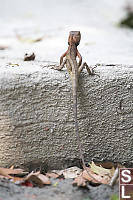 Kam Shan Country Park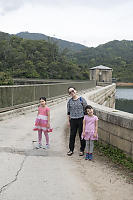 Kam Shan Country Park is sometimes called Monkey Mountain because it's the place in Hong Kong where you are most likely to see monkeys. It's surprisingly close to Mong Kok - grab a bus on Nathan road and you are there in less than 30 minutes. The monkeys in Hong Kong have had a tough life - many of them a descendants of abandoned pets and they have long been fed junk by people. Apparently they have tried harder to enforce "no feeding" rules, but that has sometimes made the monkeys aggressive. There are warnings not to bring your lunch in a plastic bag.
We walked to a shelter with a small parking lot and found a bunch of monkeys hanging out. We waited a few minutes and sure enough, a car came by and people dropped off food. The food was orange peels in a plastic bag, but it was enough to start fights by the monkeys. The younger monkeys went flying for the trees, the older ones tried to hold ground.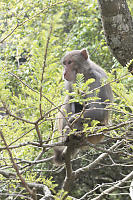 After a few minutes, the troop of monkeys moved into the forest and another troop came down the road to replace them. We went for a little hike to see to see what the rest of the park looked like.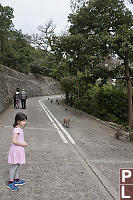 Further down the road, you find some picnic areas but I can't image how you could eat your food outside with so many monkeys around. There were some pocket views of the reservoirs and lots of stabilized (covered in concrete) slopes. Not planning to make it a long day, we turned back to the park entrance and got back on a bus.
Mai Po Marshes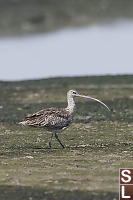 This is something like my fifth visit to Mai Po Marshes, the third in the same few weeks of spring.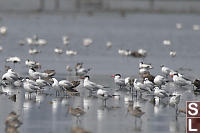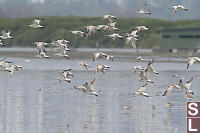 A real treat for me this year was to see the Black Faces Spoonbills up close. Our shelter was busy, but as the tide came in, so did the birds. There were 20 spoonbills in the water but one in particular was ranging closer to shore.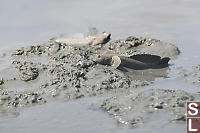 Flower Show at Victoria Park
Victoria park is a massive park on the Hong Kong Island side next to the shops in Causeway Bay. It hosts a few majors show - a massive Chinese New Years market and a flower show in the spring. We went to see the flower show once before so I knew what to expect. I could take the kids by myself and let Helen go shopping for a few hours in Causeway Bay.
In 2013, just off the airplane, we took Claira to the Flower Market. She was about 10 months old and wasn't walking consistently. We got her to stand with help from her sister and Mom. The kids saw the picture on my phone and wanted to try and do an updated version:
Our course being silly, they wanted to do a version where Claira was helping Nara stand.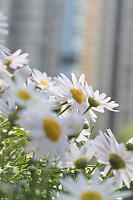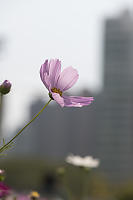 There are a lot of different things to see at the flower show. There are large displays put on by city works, tourist attractions and foreign countries.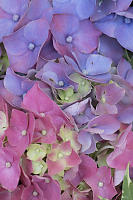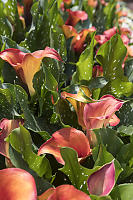 The show goes on for more than a week so most of the flowers are planted, not cut. Because we were there early in the show, many of the flowers were still in really good shape.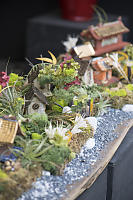 The kids got hot so we found a large tent with a stage and kids watched videos. While they cooled down, I wandered around some of the smaller exhibits showing Ikebana and creative + flowers projects.
The event is really setup for photographers. They had a huge mural + foreground elements so you could take make believe photos of people in Amsterdam. They had large fields of tulips for photographers to take "flowers forever" type shots you would normally get on a tulip farm. They had wall displays of flowers at the right height to be backgrounds for your family photos. The only challenge was the crowds - there were so many people there who wanted to take photos.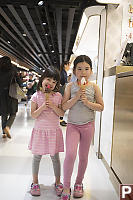 The kids were tired of flowers and Mom was nearly done shopping so we want into Sogo for crazy expensive ice cream. You can buy a soft serve ice cream at a Mr. Softy truck for about $2.50 CDN. These ice creams were from Hokido and cost about $7 CDN. Every kid is an ice cream expert - I think they can tell the difference.
Biking Kowloon West Cultural District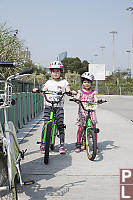 The kids enjoy biking and it's nice and warm (but not too hot) in Hong Kong so we decided to try a second bike ride, this time at Kowloon West Cultural District. Details were a little thin - there is a kiosk (two converted shipping containers) that rent bikes and helmets to kids, and a bike rental card system for adult. Bike rentals turned out to be cheaper than Po Kong Village Road Park and the bikes were in pretty good shape.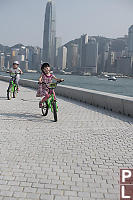 West Kowloon Cultural District is basically a park and sea wall cut off from the rest of Kowloon by the entrance to the West Tunnel linking Kowloon and Hong Kong Island. The place was basically empty and has amazing views of Hong Kong Island.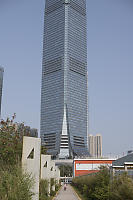 Hong Kong Disneyland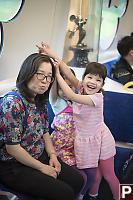 We went to Hong Kong Disneyland last year so we had some idea of what to expect on a visit. From Mong Kok, we take three trains and about an hour to get to the gates. Last year we bought our tickets at the gate and waited perhaps 15 minutes. This year we bought them online and save ourselves a few minutes. We were in the park for the rope drop. Where did the kids want to for their first line free ride? The Carousel. We were first on - I believe we were the only on first the first ride.
After the ride, the kids turned around and got on the next ride carousel ride - still no line up! After our secondride, a line had formed so we decided it was time to find other attractions.
Claira and Nara did remember some of the rides from last year and wanted to go on the boat ride again. Last year it was a bit much (the kids got scared) but this year they knew what was coming and enjoyed it. They were uncertain if the animatornics were real people and animals or not and as parents, we didn't give anything away.
Claira being a bit bigger and a lot more adventuresome, we could go on rides that we didn't go last time. We tried our first flying ride (dumbo) and the kids really liked it. In each car there is a joystick to go higher and lower so splitting over two cars allows each kid a control. We tried the "It's a small world" ride (lots of bright colours and scary animatronic dolls).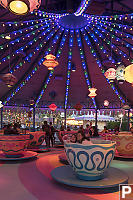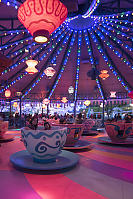 Another new one for us was the mad hatter cup ride. I get seasick just looking at it, but Helen and Jenny were both willing to give it a go.
Sunset is fast in Hong Kong. The kids love hotdogs so we had a quick dinner to get a last ride on the carousel in.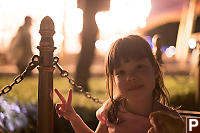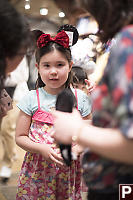 Of course you can't exit Disneyland without walking through the gift shop. In our case this was literally true - the castle was closed for renovations and the fastest way to walk to main street was through a gift shop. Our kids chose this moment to decide they wanted to spend their money on Disney.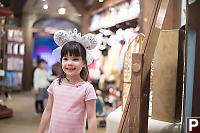 A Day at Disneyland is intense for kids and as much as we wanted to stay for the last parade and fireworks, the kids were too tired and we still had a long train ride ahead of use. We took some photos before the parade arrived and started the trip home.

Hong Kong Walls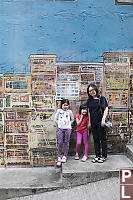 Something new! The Hong Kong Walls project is a yearly art project where a neighborhood gets an upgrade - large walls are covered with street art. It's well organized - building owners need to volunteer the surfaces and the artists are given a few weeks to paint. The event started just before we left so we really only got to see the start. This year the neighborhood is part of central and it has no shortage of art already on the walls.
The event has a google map you go on a scavenger style hunt to find the locations that will be or are painted. This was nearly the last day of our trip but the first day of the Hong Kong Walls event so we found a lot of blank walls. That said, central has a lot of graffiti already so there was lots of work to see as we walked around.
Our final destination turned out to be just starting painting. The artist had a huge wall to work with and with a little hand waving, I got my kinds to help paint the undercoat. It's always good to have your kids participate.