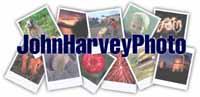 Hong Kong 13
Once More with Family

---
Wholesale Fruit Market
Jet lag mornings used to be about preventing the kids from waking everyone up. It's a little more civilized now - the kids can wake up and play on their own, but there is only so long you can do that before they get bored and hungry. Continuing a long standing tradition, we went to the fruit market at some early time of the day to see what is going on. Helen likes to buy a durian and a flat of strawberries. The prices at the wholesale market are generally half of what you see in the street markets and a third of what you see at city super.


We always wander the market looking for something new.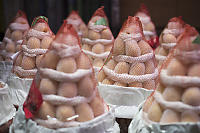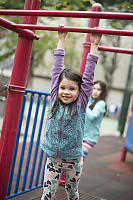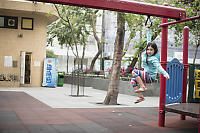 Fung Yuen Butterfly Reserve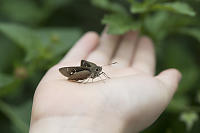 Speaking of traditions, this is my third time back to the Fung Yuen Butterfly reserve. When the kids were young, we went to a butterfly park (really greenhouse) in Victoria and the kids hated it. They had really loud parrots and the kids didn't like things landing on them. A few years later (without the parrots) the kids really like the Butterfly Reserve - especially when Nara figured out that you can sometimes get the butterflies to land on you!


I am always impressed with the diversity of the butterfly reserve. You get butterflies that are trying to blend in, some that are trying to stand out - some big, some small, some fast, some calm.



Today I was really impressed by the Tailed Jay - a dark and green butterfly that is absolutely frenetic - it never stopped moving. It's unbelievable that an insect can have such a high energy level. Even though this is my third trip to the butterfly reserve in roughly the same week of the year, this is the first time I've seen 5 of these 10 species of butterfly.


We have had some luck previous years with reptiles. This year we didn't see any, but we did see Cicada! I've heard these insects before, but it was the first time that I actually saw them on trees. They have their own kind of striking beauty.
Biking Po Kong Village Road Park
Po Kong Village Road Park is a great day for us. It's a single bus ride from Mong Kok where we stay. We bike for two hours and then go to a close by conveyor belt sushi place. The kids have a great morning and they get some exercise!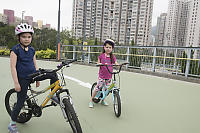 Our
first visit to Po Kong Village Road Park
was in 2017 when Claira was just 4. She was already a good biker, but her training wheels meant she couldn't go on the big track.
Last year, when we visited the park
, Claira was big enough to do the whole loop, but it's a lot of work for a five year old so she only went around twice. This year Claira was in great shape for the track - she completed five laps!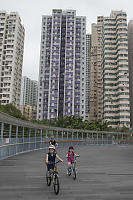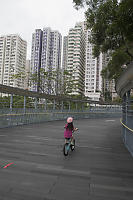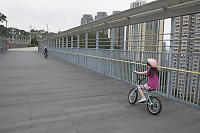 Flower Show at Victoria Park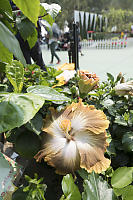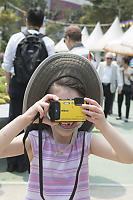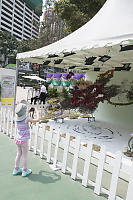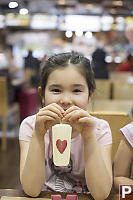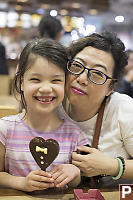 Long Valley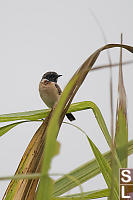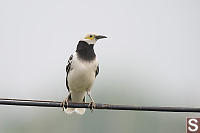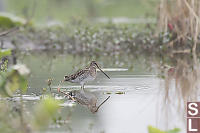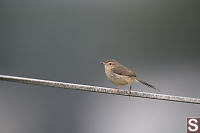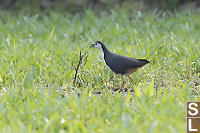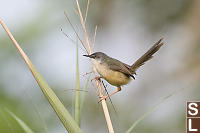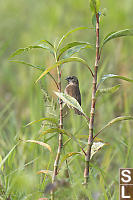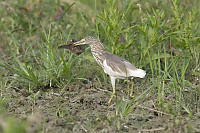 Kam Shan Country Park

Last trip to Hong Kong we visited Kam Shan Country Park. We didn't go earlier because I was concerned that young kids and wild monkeys may not be a winning combination. Given the success last year, we decided to try again this year. Kam Shan is quite close to Mong Kok by bus - hop on and 20 minutes later you are out in a forest walking with semi wild animals!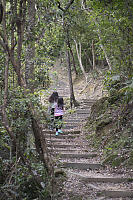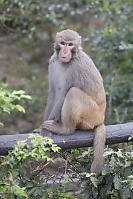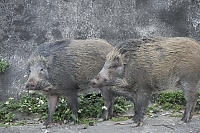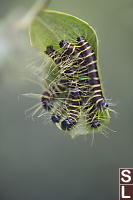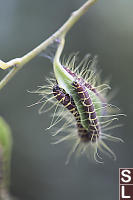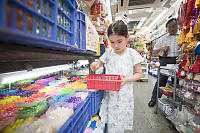 Hong Kong Disneyland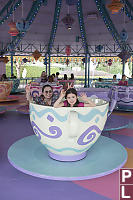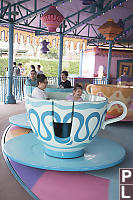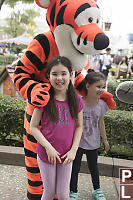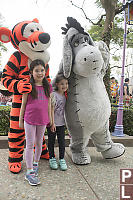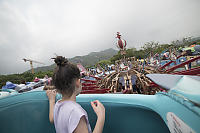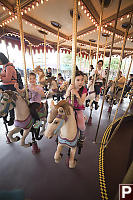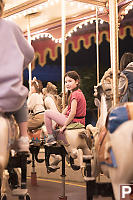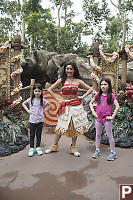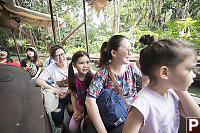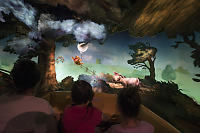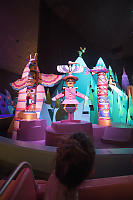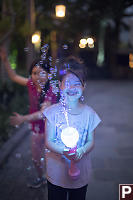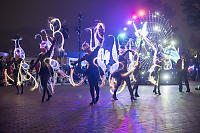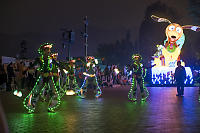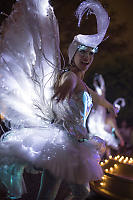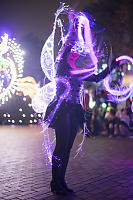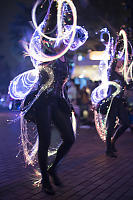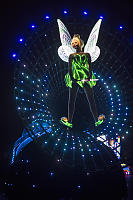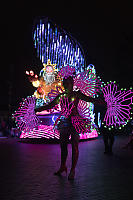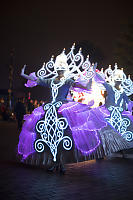 Po Toi Island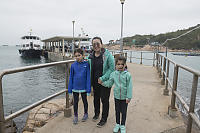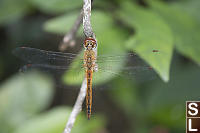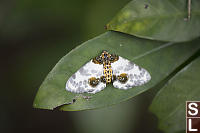 Mong Kok at Night
Mong Kok is a vibrant neighborhood full of activity at night. After we put the kids to bed, sometimes we can go out for a walk for a desert to just take in the sights. It was a lightly raining night so I was hoping the ground would reflect some of the neon.
---
Tags: Hong Kong(28), Fung Yuen Butterfly Reserve(11), Po Kong Village Road Park(5), biking(5), theme park(3), night(3)
People: Nara(2), Claira(2), Jennie(1)
From: John Harvey Photo > Trips out of the Country > Hong Kong 13

Last Modified Monday, May 6th, 2019 at 21:04:57 Edit
Copyright and Contact Information.