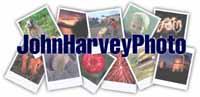 June 2018
We do visit Granville Island a Lot

---
Vancouver International Children's Festival
Granville Island has held a children's festival for as long as I remember - every year for a week, the parking went from bad to just terrible. The festival has actually been going for roughly 40 years. We were down at Granville Island because of a class at the rec center and the kids wanted to go into the play area. Saturday we were busy, but Sunday we went.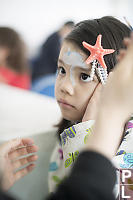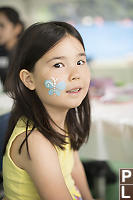 There is a face painting tent with about 20 people paining faces. I've never seen so many painters all in the same place. Claira picked a tricky picture so there was a bit of a wait.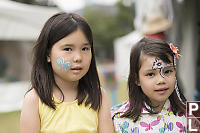 Next up was a ball pit on a large scale -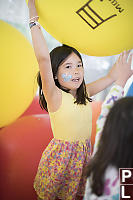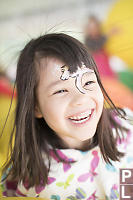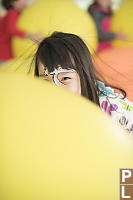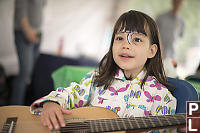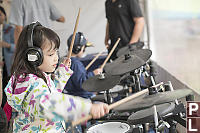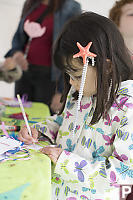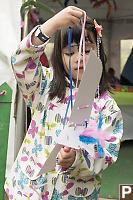 First Time This Year at the Water Park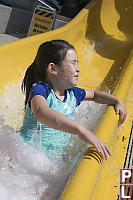 Living near Granville Island means you can walk down, have an activity and walk home all in the same hour. The water park open after the May long weekend so we brought bathing suits. You know it's a bad sign when you have to ask the staff to turn on the water slide. Nara had three slides, Claira just one before they got too cold.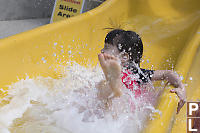 The park has new hoses this year so the spray goes a lot farther. Unfortunately Claira got soaked with the large fountain and it ended her day. The kids had lunch at the picnic table and we went home.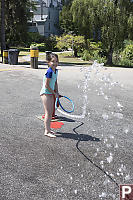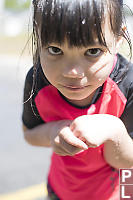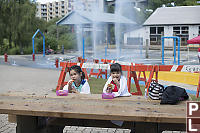 Richmond Night Market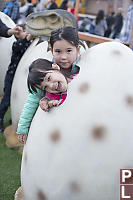 It's been something like a decade since I've last been to the Richmond Night Market. Years ago the show split and there were two competing markets and neither did well. We are back to a single night market and it seems to be doing quite well. We parked outside (there was a 45 minute line up to get into the free parking lot) and waited perhaps 20 minutes to pay our admission fee (4.25 each adult, kids were free).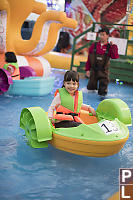 The attractions have gotten much fancier. They had a giant pool with paddle boats - 10 dollars for a roughly a 10 minute paddle. While the kids did get life jackets, they weren't CSA certified and we missing straps so I don't know how effective they would have been. The kids had a good time.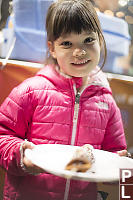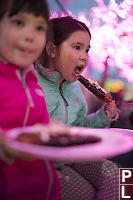 Keira and Kaylee's Birthday
Keira and Kaylee are my cousin's daughters. They happen to have the same birthday 2 years apart. Their mother, my cousin kindly invited us to their birthday party at Queens park in New West. Marcus and James were also invited so the four kids played together for a few hours.

Queens Park has a lot of attractions in a small area. They have a lot of playground including a two story climbing structure. The kids like to play grounders (a variation on tag) but unfortunately Claira had a tough time getting out of "it".



Queens park also has a nice petting zoo.



Thanks again to Sonia and her family for inviting us!

Claira's Birthday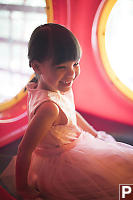 This year Claira wanted to go to the Adventure Zone at Granville Island for her birthday. We have held so many birthdays here that the staff know us by name and we knew to book it a few months in advance.


Crawling in the play gym with the kids is getting tricky. The kids are bigger and faster and they don't always see having a parent around as being helpful. I stuck around with some of the younger kids, but the older kids did their own thing.



Claira really wanted a chocolate plaque that said Happy Birthday - it turned into a special order. Getting 2 dozen cupcakes at 10am on a Sunday is actually a bit tricky - most of the cupcake places don't open that early or can't provide the numbers that early. We wound up going with whole foods who had no problem with the special order.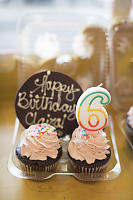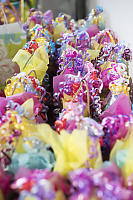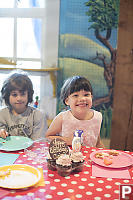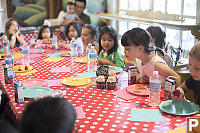 After the birthday party, we went out to the water park to play around before coming home.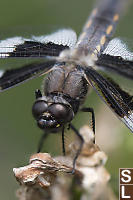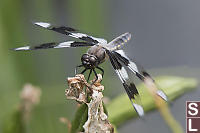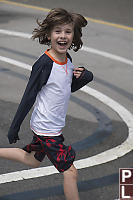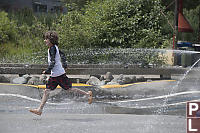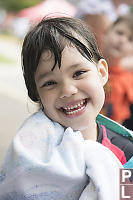 Claira's Ballet Class
Nara took Ballet when she was younger but the teach moved so the classes stopped. Claira wanted to as well and we finally found a class available at the Granville Island Community Center. Her last class of the spring semester was today and they let parents in to see them dance. Her class was less than half full - I suspect many families were out of town for Canada Day.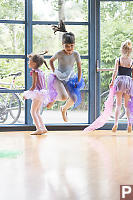 The kids had two dance numbers. First they did Sleeping Bunnies where they started by lying down and then "woke up" and hopped around until the song told them to lie down again.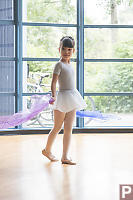 The next dance was a bit more choreographed. The kids had practices but the instructor was behind us reminding them of the of the moves.

---
Tags: Granville Island(6), ballet(6), water park(3), slide(2), petting zoo(2), Richmond Night Market(1)
People: Claira(32), Nara(19), Marcus(9), James(4)
From: John Harvey Photo > Blogs for 2018 to 2005 > June 2018

Last Modified Monday, July 2nd, 2018 at 12:32:01 Edit
Copyright and Contact Information.