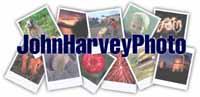 September 2005

Fall is coming...

---
Taiwanese Cultural Festival
Vancouver is a tough town to get into the culture - there is no Mardi Gras level event that Vancouver is famous for, and many of the instutions (Indy track) are spectator only type events. But it turns out there are lots of event if you are willing to dig a little and participate a bit. One of them is the Taiwanese Cultural Festival held every year the plaza of nations.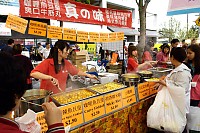 Really, you are going for the food. Two years ago I went and missed the oportunity of a lifetime - a stall was selling a book titled "How to Date White Women" with a tall blond girl on the cover. I don't know why I didn't buy it. This year I was secretly trying to find this book - no sucess I'm afraid.

Traditional Arts
There were a few things I hadn't seen before. The first was the demonstration of traditional arts. There was a large collection of Bonzai plants from a number of different clubs around Vancouver. The work was in general top quality and the designs innovative. I've seen Bonzai in Japan, and Vancouver has nothing to be ashamed of.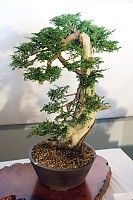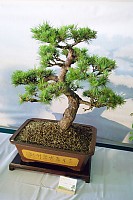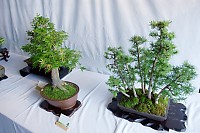 Second, and this was very cool as well, was a modern version of lanterns. These big displays are electrically lit and look like they could be part of a parade, but are also very well done.



Finally, and this was a bit of a surprise, was the Barbie Doll display. Lots of Asian outfits (many traditional and period Taiwanese outfits) on white (and a few modified) barbie dolls. Impressive, if only for the number of people that must make doll clothes.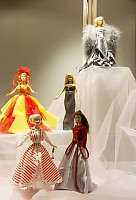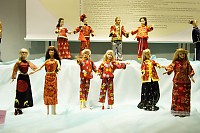 Jin's High school friends went out to dinner and then came over for desert. I happened to have a lot of fruit from a dinner party the night before so it worked out well.



Thanks everyone!

---
Tags: translucence(3), lantern(3), bonsai(3), performance(3), toy(2), water sports(1)
People: Jin(2), Amenda(1), Helen(1), Jesse(1), John(1), Angela(1)
From: John Harvey Photo > Blogs for 2020 to 2005 > September 2005

Last Modified Tuesday, June 9th, 2009 at 01:05:20 Edit
Copyright and Contact Information.