The Butchart Gardens

---
I lived in Victoria for 5 years but never visited the
Butchart Gardens
until after I moved to Vancouver. Here are a few shots I like:
Single Flowers: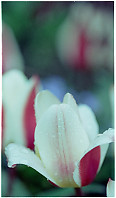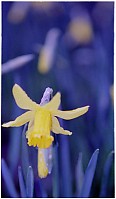 I'm not much of a fan of taking my tripod so most of these shots are hand held.
Bunches of Flowers:
What's so great about the Buchart gardens is how well the backdrops are maintained - it's very easy to isolate individual plants.
Places in Day: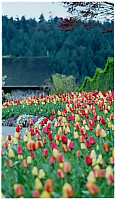 Lots of cool things and scenes in the gardens.

Places at Night:
The lights are on over the christmas period and they are spectacular. The gardens set up a 13 days of Christmas around the grounds (I think they only have up to seven right now), so there is a directed walk of things to see.
Places at Night in the Snow:
It so rarely snows in Victoria, it's a privilege to see the gardens covered in snow. Of course they are difficult to present on a computer, but you get the idea.
May 2001
---
Tags: Butchart Gardens(13), garden(12), flower(7), night(4), lights(3), statue(2)
From: John Harvey Photo > The Butchart Gardens

Last Modified Saturday, January 21st, 2023 at 23:40:15 Edit
Copyright and Contact Information.