Christmas 2009

A Tradition Continues

---
Butchart Gardens Light Show
I've been to the
Butchart Gardens
a number of times, but gardens keep changing and your memory fades so it really is worth visiting again. Ideally you want snow on the ground so the lights reflect and fill the space, but I was pretty happy with the lights on the plants that were there. Unlike many gardens, there is quite a bit of topology to Butchart so just the space is nice to see.

Along with the Christmas light show, the garden does a 12 days of Christmas theme - a diarama (some with motion) for each of the 12 gifts. It gives you a good reason to see all of the areas of the garden.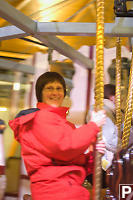 A surprise for me was a the carousel - new since I've last been. It was running and popular late into the evening.



There are a lot of old favorites for me. The gardens are obviously spectacular durring the growing season, but Butchart has really done a good job of dressing the place up for Christmas.


Back at the Ranch
This is Marcus's first Christmas and he seems to be accomodating well. He has many cousins once removed so he frequently had an audience for having fun.

Just for old times, we decided to walk around the neighborhood and see some Christmas lights. They are good, but nothing a little camera shake can't make better. I discovered the LED lights blink so this kind of camera trick may be getting obsolete once incadencent light bulbs go away.




And Finally the group shots. I know they aren't peoples favorite things, but it's nice to have photos of everyone from year to year.


Christmas at My Sisters

A Baby's first Christmas is a special thing. Lots of paper, ripping is allowed and wow, are bow's ever fun! My sister kindly hosted a christmas gift opening on Christmas morning. Poor Marcus woke up to more visitors and more weird behaviour. It didn't take long for him to get into it.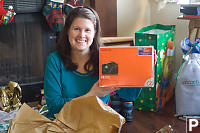 My sister received a sony SLR so I guess I no longer need to take photos! We did a little photography 101 - I really should make up a web page for new to SLR photography. My sister has sent us some photos since and she has obviously figured her way around.

Boxing Day in Comox
My uncle kindly put on a Christmas Style dinner (Salvation Army Dinner as they say) on Boxing day. Amazingly, even more gifts were exchanged.


---
Tags: Butchart Gardens(10), lights(6), carousel(3), night(2), abstract(2), tree(1)
People: Marcus(7), Nathan(4), Diana(2), Helen(2), John(2), Chrissy(1)
From: John Harvey Photo > Pictures of People > Christmas 2009

Last Modified Saturday, January 21st, 2023 at 23:48:50 Edit
Copyright and Contact Information.