March 2022

A nice walk at Reifel Bird Sanctuary

---
One of Nara's friends has parents that really enjoy birding. I was booking for a weekend visit and decided to reserve for two cars so we could make a play date out of it.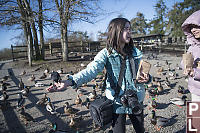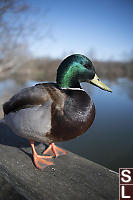 Spring is a good time to visit - in theory there are migrant birds coming through that are on their way to the North and you can sometimes spot something interesting. Given what other photographers were asking about, the sighting for the day was a Goshawk (which we didn't see). Even though the kids were both 11, they both had two bags of bird seed and were happy to seed the birds waddle up to up to us.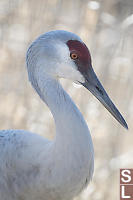 Reifel has a breed pair and some young Sandhill Cranes that are always striking if you see them. This time we also spotted a Ring-Nicked Pheasant - an invasive bird that seem to do well in farm lands in the lower mainland.


Of course, kids being kids there was lots of play while we walked around.

---
Tags: Reifel Bird Sanctuary(7), hand feeding(1), motion blur(1), invasive(1), reflection(1)
People: Nara(1)
From: John Harvey Photo > Blogs for 2022 to 2005 > March 2022

Last Modified Sunday, January 22nd, 2023 at 00:12:22 Edit
Copyright and Contact Information.