August 2009
Random activities in a nice month

---
Symphony of Fire
It was another great year for fireworks. Canada did a wizard of Oz themed presentation that I thought was quite good. My favorite part was the rainbow - I really wished I had brought out my camera. Total presentation though, China was my personal favorite. In previous shows they have been smoky, and this year was no different, but they seemed able to make due.


Yew Lake
Ever have an extra hour free on the North Shore? We drove up to Cypress Mountain and walked up to Yew Lake. It's a nice little walk and it really is wheel chair accessible.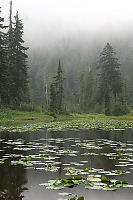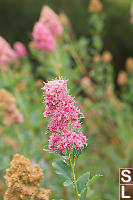 Blue berries were out everywhere. It is quite surprising how much comerical blue berries are different from the wild variety. The wild berries are smaller and have way more seeds, but the flavors are much more intense. That said, I suspect you aren't supposed to pick berries in a provincial park.


Three Pictures of a Flower
My sister invited us to meet them half way for lunch on a sunny summer weekend. We picked Gary Point in Steveston as our place to meet.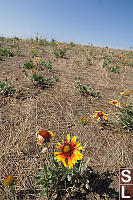 After lunch the local tourist fleecing establishments (costly and not so great), we went for a short walk around the point. I've been to this point before and I'm always impressed by the fields of Brown Eyed Susans. These are local plants (although these may be garden escaped plants) built for this climate. The grass in the park is long since scortched, but these local plants are green and flowering. Impressed.




Always on the lookout for new technique, I tried the "understand wideangle" shot. Turns out there is a trick - you really want to cover the sun with the flower otherwise the sky blows out to white. Good to know.

---
Tags: fireworks(3), flower(3), fruit(1), fog(1), lake(1), Cypress Mountain(1)
From: John Harvey Photo > Blogs for 2021 to 2005 > August 2009

Last Modified Saturday, September 19th, 2009 at 19:21:00 Edit
Copyright and Contact Information.