September 2011
A weekend trip down to Seattle

---
La Conner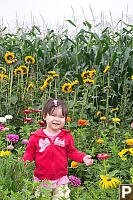 We left Vancouver early in the morning hoping for a short border crossing and sleeping child most of the way to Seattle. Eventually Nara did wake up and we wanted something to eat. Fast food, especially for breakfast, isn't that attractive so the next real town we saw we decided to drive in an take a look.


Woodland Park Zoo
---
Tags: Seattle(4), zoo(4), flowers(1)
People: Nara(7)
From: John Harvey Photo > Blogs for 2020 to 2005 > September 2011

Last Modified Saturday, December 3rd, 2011 at 18:18:10 Edit
Copyright and Contact Information.