Marcus
I guess now I'm an Uncle

---
Day 421 (1 year, 1 month and 25 days), Nara Visits the Williams

Grandma and Diana have come out to our house a few times so we decided to return the favour and visit the Williams. The timing is a bit of trick (we wanted to leave just after a feed but not too early in the day) and we couldn't stay too late (there is only some much consumables you can bring). Nara was good on the drive over - sleeping in her chair.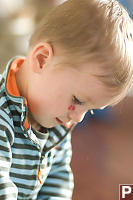 Day 264 (8 months + 19 days), Pre Christmas at the Grandparents

Day 194 (6 months + 10 days), A Walk at Crescent Beach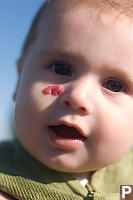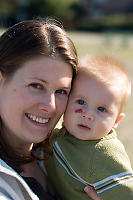 Day 152, A Walk at Gary Point
Day 139, Dinner Out
Day 75, Playing with the Mobile
Day 20: Easter Morning at the Williams Household
Day 5: Hanging out at Home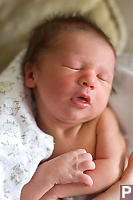 Day 2: Taking a Bath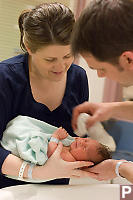 ---
Tags: bathing(3)
People: Marcus(55), Helen(2), John(1)
From: John Harvey Photo > Pictures of People > Marcus


Wow, what a cutie. I will have to get Great Grandma and pa down to see the pictures. Glad to hear the Williams clan is doing well. Congrats to you all. Hope Grandpa is doing well and I bet Grandma was there. All my love Great Aunty Alison PS is he going by Mark or Marcus. I was thinking MAP, his initials. Just to let you know Nathan is NAP for Nathan Albert Philip.

Great Aunty Alison
Monday, March 23rd, 2009 at 23:40:56

Welcome to the club. Congrats.

Jeremy
Tuesday, March 24th, 2009 at 01:02:58

Hey Diana, You and Jeff make a great team. You mastered the bath. Hope your enjoying every minute. Great pictures Uncle John. Can't wait to see more. I took Nathan's lap top up to Grandmas and Grandpas. They had a look at his 1st pictures. I think grandma's comment was"oh, look how cute he is!". Can't wait to see you all in person. Love Aunty (Great Aunty) Alison

Aunty Alison
Thursday, March 26th, 2009 at 05:28:38

What a gorgeous little guy! Since Marcus has such a pretty mommy and such a handsome daddy, I guess his good looks are not a coincidence! Thanks for sharing the beautiful photos. I look forward to another cuddle with your sweet little boy! Congratulations!

Liliana
Thursday, March 26th, 2009 at 20:11:14

Thanks for the awesome photos John! Not only are you a great photographer, you are a wonderful brother and husband! A huge thanks to you an Helen for all your care packages and feeding us so well! Helen-you are the best sister-in-law (and and awesome cook!) We really enjoyed our visit today and look forward to seeing you soon. Love Diana, Jeff and little Marcus

Diana and Jeff
Saturday, March 28th, 2009 at 21:53:57

What great pictures you got!! Can't wait to meet the little guy. He's adorable!! Love, Tam

Tam Manery
Saturday, March 28th, 2009 at 22:51:02

We are Diana and Jeff's friends through prenatal class.....Wow! So cute, and we thought ours had lots of hair! but you win! I think you are winning on the weight gain too and ours has 2 weeks head start! So looking forwards to the babes meeting, our only little girl surrounded by the boys, they can be her protectors from day one!

Mike and Holly
Sunday, March 29th, 2009 at 08:12:34

We all couldn't be happier for the both of you Diana. Marcus looks incredible, I'm sure you couldn't be any happier. We look forward to seeing you in the next coming months. Madison looks forward to seeing you again for her weekly lesson. Until then, take care.

Diane, Bruce, Sam and Madison
Monday, March 30th, 2009 at 12:47:14

I am thankful to Brenda for sharing your website address with me. And I was excited to see these pics! Marcus is a beauty, and the two of you are looking pretty fine. How lucky the three of you are! cheers.

Patti Jackson
Tuesday, March 31st, 2009 at 10:01:30

Congratulations, Diana and Jeff! Welcome to our wonderful world, Marcus! You are adorable, that is for sure! What a beautiful little story this was, complete with fantastic pictures! Thank you so much for sharing. It looks like you are all having a very busy time together...busy, but oh SO SPECIAL! Enjoy all these wonderful days because we know how fast little Marcus will grow up! With my love, and best wishes! - Joanne

Joanne Melvin
Tuesday, March 31st, 2009 at 10:45:33

He's great!!! Thanks so much for sharing the fantastic photos! We miss you, Diana!

Laurie Nociar
Tuesday, March 31st, 2009 at 16:19:54

What an expressive little man you have. Can't wait to meet him. Until then we are really enjoying the pictures.

Lorrie Felbel
Tuesday, March 31st, 2009 at 20:55:27

You three look absolutely wonderful together. It is so neat to see the changes in Marcus already. Keep smiling. Can't wait for more updates. Luv ya :)

Janice
Thursday, April 2nd, 2009 at 11:12:05

Congrats Jeff and Diana, what good looking little guy. Love Mum and Dad

John's Mum
Sunday, April 5th, 2009 at 13:37:18

lovely baby. Hope to see him soon

grandma
Sunday, April 12th, 2009 at 13:28:40

Thanks, John(remember me?) Diana and Jeff, for letting us into your new world as first time uncle and first time parents. What wonderful pictures and journalling !!!!!! Of course, the subject matter is what makes it so news-worthy !!!!!!!! You all look great and looking forward to some photos of "grandma and grandpa and relatives". Looking at the pictures, we can truly say once again, that we are "fearfully and wonderfully made". Enjoy this addition to the family and by the looks of things, you have a good recipe !!!! Don't throw away the blueprint. It is good for mannnnnnnnny duplicates, all of which will be not exact duplicates, but a reasonable facsimile. From Manitoba, Anne, for the Friesen's

Mrs. Friesen
Thursday, May 7th, 2009 at 07:50:23

Hi Jeff, Diana and baby Marcus Wow!!!!You did it. What a lovely baby you made. We are so happy for you and wish you good health and happiness. Enjoy!! Children grow up too fast. Take care Katja, Aaron, Jonah and Astara

The Waldman Family
Friday, May 22nd, 2009 at 07:32:32

What lovely pictures of your beautiful little boy. Lister & Janet in Australia

Lister &Janet
Friday, May 29th, 2009 at 03:09:26

The photos are just great! He is so handsome and the perfect little "Boy next door" for Ocean Ha!

Renee, Ryan & Ocean
Saturday, June 13th, 2009 at 11:07:32

Hey Mrs.Williams just wanted to know how you are doing everybody who was in your class last year REALLY REALLY REALLY MISSES YOU!! i think i miss you more hahaha Forever and always Colette

colette jacobsen
Friday, June 19th, 2009 at 21:44:04

wow! i was just browsing, and i was so amazed how beautifully the pictures were taken. Good job John! Keep it up!

rosegyn
Sunday, May 9th, 2010 at 06:16:37


Last Modified Friday, July 2nd, 2010 at 00:18:23 Edit
Copyright and Contact Information.