My Apartment Under Construction

No, I'm not obsessed

---
From The Website:
Amazingly, the
condo web site
is still up, but it's pretty crusty (register now for to be first!). They took some promo shots from what would be the 12th to 15th floor, ignoring that this is a 10 story building. The shots are pretty nice:

And they have an artists mock up from across the corner:



I never did get a color glossy brochure for the appliances, but I did find them all on the internet. They have since been discontinued (except the cook top) so we'll see what happens when I move in.


I'm actually quite sad to loose my microwave - I love the interface on it. The cooktop is supposed to be black. I'm really not sure what cooking on gas will be like - the only time I've done it I burned myself real good.
Got Plans?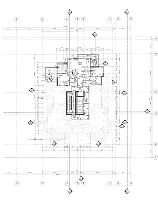 Got Building?
March 12th, 2005
They have knocked down the old building and leveled the lot.
April 10th, 2005
First application of spraycrete + retaining bolts. They are about a story down now.
April 16th, 2005
Up goes the crane. There are have been as many as three cranes at work so I've seen them go up and down. Still, it was cool to see your own crane go up.
May 8th, 2005
The solid outer wall of the foundation is going in. They have dug the deepest part of the build where the elevator core is going to be located (I believe).
---
Tags: construction(4), Vancouver(3), crane(1)
From: John Harvey Photo > House

Last Modified Tuesday, June 9th, 2009 at 01:02:23 Edit
Copyright and Contact Information.