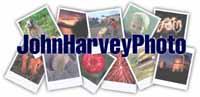 March 2021
And some clever quip...
---
Walk at Iona Beach Regional Park
On a Saturday morning, Iona is one of my "go to" parks. It's a short drive from our house and it's almost a different world - sandy beach, large ponds, grasslands and a few large trees. This visit we didn't even get out of the parking lot before spotting wildlife. Two Raccoons decided the tree that shades would make a great place to sleep and they were looking for forks in the branches to sleep. We watched them curl up into balls and fall asleep 30+ feet from the ground.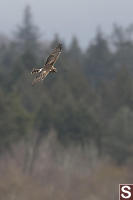 Our usual route is to walk around the large northern pond. It's a favorite place to see Yellow-winged Blackbirds (none today) and predators hunting. While it's early spring, the blackbirds were out in numbers and their song carry well.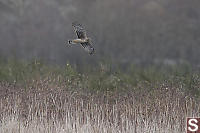 In the blackberries and small trees near the pond you can often spot smaller birds.



When you get around to the river side, the short stunted trees have many really good perches for hummingbirds. Apparently it's breeding seasons as Males were already staking out territories. We didn't see any females today.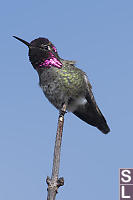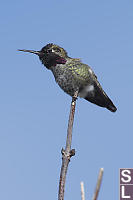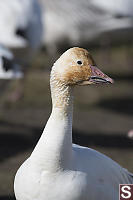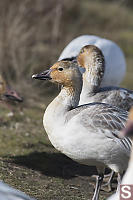 A real surprise for me was to see the Snow Geese! I usually associate these with large flocks in farmers fields or at the edge of the Fraser delta. I was a little surprised to see a bunch of birds eating grass near the parking lot, but we happened to be in the park at high high tide so there would be very little space for them out on the mud. We took a seat on a log and watched as the birds got closer and closer to us. Behaving like a flock, eventually something changed their minds and they lifted into the air, only the settle down 20 feet away in another grassy patch. It was nice to be so close to calm birds.

---
Tags: Iona Beach Regional Park(4), bird in flight(4)

Last Modified Sunday, March 7th, 2021 at 09:50:47 Edit
Copyright and Contact Information.