February 2022

A cold, dark month

---
Iona Regional Park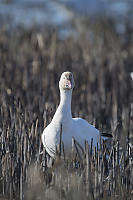 If you have a few hours free on a Weekend morning, it never hurts to drop by Iona and look for something interesting. Sometimes I don't even get to the ponds - I just watch the birds on the shore. Today the Snow Geese were close to shore eating and sleeping so I camping on a driftwood log and waited for the birds to come to me.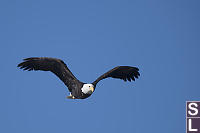 There are a lot of predators at Iona - the trees almost always have a hawk or bald eagle. The pilings in view often have Osprey. I don't think it's easy being a prey bird out here - having the many eyes of a flock helps. Sure enough, when an eagle flew over, all of the snow geese took to the sky.
Visiting Family in White Rock
Covid over Christmas has been rough - the recommendation was for small groups. Following Christmas, there was of course a surge in the number of cases and if you want to stay Covid free, you have to think about your risk. By February, the numbers were getting better again (a lot of the population here is double vaccinated and the hospital numbers were reasonable) so we went out to visit our family in White Rock. They have a trampoline so the kids were entertained.



About a year ago the Pier at White Rock suffered some damage from a storm. The Pier is open again. Locals aren't so keen on going during the afternoon (parking is expensive and often full) but we weren't staying for sunset so we went.


Lantern Festival At Granville Island.
The winter is hard - it's often dark and wet. Lanterns complement that well - light and reflections in puddles. We have seen this format of lanterns before, but his time we can get close to the lanterns and we had the plaza to ourselves.


VMF Winter Arts - Yaletown

This was a new one to me - the Winter Arts Festival. Being Covid season I was concerned about crowds, but a rainy night we had the place almost to ourselves. The art was interactive - as you stepped on the hex's, different sounds came out.
---
Tags: Granville Island(6), lantern(6), trampoline(5), Iona Beach Regional Park(2), bird in flight(2), pier(2)
People: Claira(6), Nara(6), James(4), Marcus(3), Helen(1), John(1)
From: John Harvey Photo > Blogs for 2022 to 2005 > February 2022

Last Modified Sunday, January 22nd, 2023 at 00:11:50 Edit
Copyright and Contact Information.