May 2006

It's starting to look a lot like summer
---
Barnston Island


There are a lot of places in Vancouver you hear about but never really know much about. There is a free ferry at Barnston Island. It's a bird watching site. Someone mentioned it was a good day trip. There is a park. It was finally time to go check the place out. Helen and I got on the road at the crack of 11:30am and a few exits of the highway later we stepped onto the ferry to Barnston Island.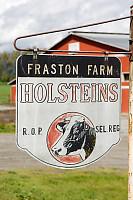 This island isn't a park - it's working farm country. There are more than 20 different farms on the island and the house numbers go past 200. Some farms are just fields growing grass, other had a few horses and the largest were full dairy operations. We saw some cranberry fields that could be very cool at harvest time.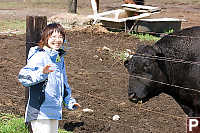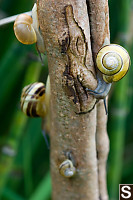 One of Helen's find was a short tree that was positively infested with snails. The little guys were motoring too - I was worried about motion blur on some shots. I was surprised to find snails can travel completely upside down.



We got to the park at the West end of the island (downstream end) and had our snack and walked back to the ferry to go home.


A great day!
Kayaking in Deep Cove
I've done a number of Kayaking trips on coast of BC so I don't feel that bad getting into a Kayak. (Ignore that I have rolled way more than my fair share of Kayaks). We were considering renting Kayaks for the May Long Weekend so I wanted to go out for a paddle and make sure my skills were up to speed (minus the rolling)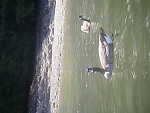 We basically just showed up at Deep Cove Canoe and Kayak Center and asked for a Kayak. Amazingly they had a double free so we rented for 3 hours and picked a destination - Jug Island. It was nice to be back in a Kayak. On the way over we saw a seal and two cormorants on rocks. The Island itself is somewhat small but there is a sandy bit of beach that would be worth beaching and getting out of the Kayak.
We paddled back across the arm and came back via the rich homes on the coast.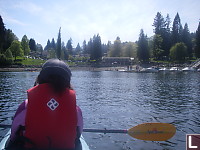 Tuning? Bring more water and I need to replace my Tilly hat that I lost the last time I rolled a Kayak. It was good two plus hours.



Mothers Day


My parents live on the Island so it was nice that they could come over to join us for Mothers Day. We booked a nice lunch at The Fish House in Stanley Park. After lunch we went out for a walk and a few pictures.


---
Tags: kayaking(3), river(2), farm(2), farm animal(2), field(2), bird(2)
People: Helen(2), Janet(2), John(1), Lloyd(1)
From: John Harvey Photo > Blogs for 2022 to 2005 > 05_2006

Last Modified Saturday, January 21st, 2023 at 23:43:29 Edit
Copyright and Contact Information.