May 2008

A weekend in Victoria

---
Moss Street Market
It was Mothers day weekend and Helen and I weren't crazy busy so we decided to go over to the island to see the folks and wish my Mom (and Grandmother) a happy Mothers Day. On Saturday we had some time so we decided to go downtown to see the Abkhazie Garden. Unknown to me, the Moss Street Market was just down the street.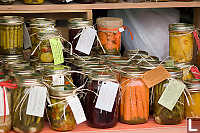 The market was mostly goods with little food (prepared or otherwise). I'm not so keen on taking photos of other people's artistic works so I don't take a lot of "here are the earrings" photos.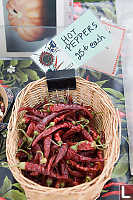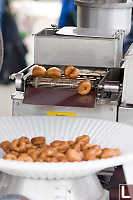 The market was pretty busy. It gives me confidence in the long term viability of "farmers markets" in the city.
Abkhazi Garden
I heard about the Abkhazi Garden years ago when the Land Conservancy was getting big in the Island area. The garden is set on an oversized city lot and the original home is converted to a small cafe and gift shop. The plants are very mature and you don't get the "this bed just came out of the greenhouse" feel. There were lots of plants I hadn't seen before and the small spaces were well used. A large part of the lot is dominated by bedrock that rises out of the earth and I was especially impressed with the small ponds they have built onto the rocks.


One of my favorite parts of Van Dusen Gardens is the variety of foot paths - from wheel chair accessible paved, or well trod gravel, to barely more than disturbed grass. If anything, I find Abkhazi too prescribed, but that is probably the reality of having such a well visited garden on comparatively small land.
Mount Douglas Park
Never one to let a good day go to waste, after lunch we drove up to the local park for a bit of a walk around. This park goes from Ocean front to almost alpine, all in the city.


Every time I visit the summit, I'm impressed by the Oak Trees on the top of the mountain. I have yet to take a compelling photo of them, but that doesn't mean I should stop trying.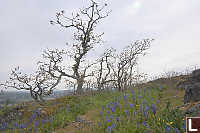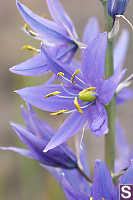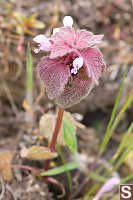 Victoria Chinatown
My grandparents had now joined us so we were looking for a short walk around town. I wanted to poke around China town. We drove by looking for a place to park and noticed another market! Turns out Sunday morning they close part of Government street


We poked around China town a bit. I was surprised how small Chinatown in Victoria is. There are some cool alleys to look around and I was especially impressed with the 1/2 addresses. Redevelopment is starting to hit this neighborhood so I wonder what this place will be like in 20 more years.


And that's a short mothers day weekend in Victoria!


---
Tags: market(7), garden(6), plant(4), Victoria(3), flower(3), door(2)
From: John Harvey Photo > Blogs for 2022 to 2005 > May 2008

Last Modified Saturday, January 21st, 2023 at 23:46:19 Edit
Copyright and Contact Information.