December 2016

Way more snow than usual

---
Walking to Work
Visiting Jericho Sailing Center
Do You Want to Build a Snowman?
Christmas Performance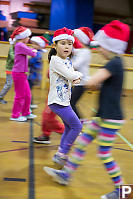 Haircuts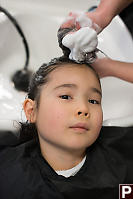 Haircuts are a great time to get portraits. The lighting isn't bad, the kids are generally happy and they can't go very far because they are in a booster seat and trying to behave well for a stranger. It helps that our hairdresser gives the kids pocky so there are always extra smiles.
Gymnastics
There was a time when both kids had Gymnastics class at the same time in different studios in the same building - photo day was a mad rush from one studio to the other to get a few good photos in the last 10 minutes of class. Now that they are separate days, there is more opportunity to get a good photo. Of course, if all Nara wants to do is superman slides, that's pretty much all you will get photos of.
Claira's class is younger and more structured. They start with a "Ta Da!" and receive a ribbon. Then they get about 10 minutes to do what they want, but they still follow the circuit, moving from station to station. Given the big smiles, I think Claira is really happy someone is watching. It probably also helped that she saw Nara's class the night before so she had some idea of what was coming.
VanDusen Christmas Lights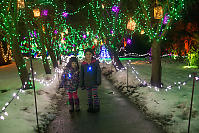 Slot Canyon at Sombrio Beach, Vancouver Island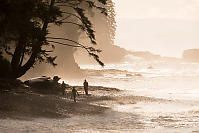 Making Gingerbread Houses
Skiing at Grouse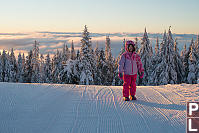 ---
Tags: Grouse Mountain(10), gymnastics(9), haircut(6), VanDusen(3), sunrise(3), snow(2)
People: Nara(25), Claira(25), Helen(3), John(1)
From: John Harvey Photo > Blogs for 2023 to 2005 > December 2016

Last Modified Sunday, January 29th, 2023 at 21:04:58 Edit
Copyright and Contact Information.