December 2021
Christmas in the time of COVID

---
Last year COVID lockdowns prevented us from traveling so we had our first Christmas in our own home. This year there was a lot of uncertainty - Omicron was rising fast and while there were some lock downs (can't fly to South Africa for while) and lot of barriers (you need to quarantine for two weeks if you visit Hong Kong), the restrictions were better this year than last year. There was guidance to keep visits under 10 guests. We were all vaccinated (the kids got their first shots in December) so we felt a lot better (but no invulnerable) than last year.


Of course the world goes on beyond COVID. There was a significant series of storms (now called atmospheric rivers) that destroyed highway access from the lower mainland to the rest of BC including shutting down pipelines. Sadly, much of abbotsford was under water, damaging food production. Gasoline was restricted to 30 liters a fill up and some gas stations had lineups. My parents ment to come over but had to rearrange their plans because of the difficulty in finding fuel in Surrey. (Vancouver was fine). My parents did a make up trip the next weekend and we took them to see the outdoor lights downtown.



The kids get two weeks off over Christmas break, but Helen and I get less. My parents kindly offered to take the kids for the week so we took them over on a weekend. We were early enough for our 3pm reservations that they put us on the 2pm which gave me the chance to try and do a timelapse from the front of the ferry!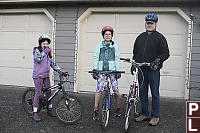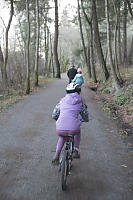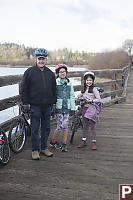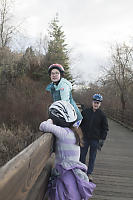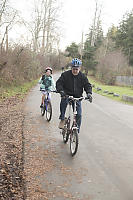 Christmas in Victoria
Helen and I returned to Victoria on Christmas Eve (it's hard working in a hospital) so we were there for Christmas morning.




Christmas day is a bit of a weird duck for me. Clearly it's about family but everyone seems to have their own ideas for the day - perhaps start in on a new book or go for a walk. It wasn't much, but I hung out on the back deck of my parents house and watched the birds do their thing.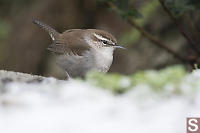 Later in the afternoon we drove to Goldstream Provincial Park. Parking was reasonable.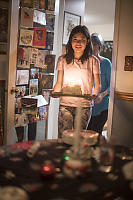 Up Island for Boxing Day

My aunt kindly hosts a Boxing Day get together in Courtney where most of my family live. Between the snow and the COVID restrictions it looked a little doubtful for a while, but we made it up island and arrived just before dinner.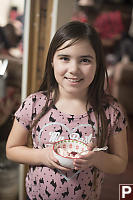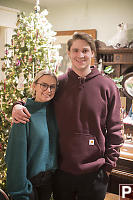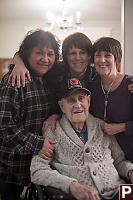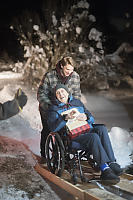 John Hendry Park
A few years ago there was a two week long cold period in Vancouver and people started playing hockey on the ice of Trout Lake. There was warnings that the ice was thin, but it got enough coverage that eventually huge crowds showed up at the lake to see it.
This years cold streak was going on two weeks below zero so I decided to head out to the lake and check it out with the kids. Sure enough, there were hundreds of people on the lake skating and having fun. There were a few signs warning about thin ice, but when there are hundreds of people breaking the rules, it really hard to take the sign seriously. This bothered me because the city is effectivly teaching people to ignore the safey signs - not good.

In the summer Trout lake can have really high fecal coliform counts and they close the small beach to swimming. Even if the bacteria counts aren't above the limits, the city still publishes the data for the beach and many other swimming locations around Vancouver. My proposal is that the city should measure the ice thickness here and post the results regularly rather than teaching people to ignore safety signs.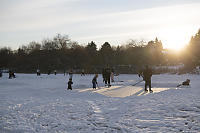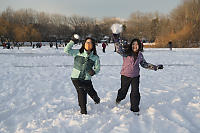 We had a great walk - I wonder how many years it will be before the lake freezes like this again.


---
Tags: dessert(4), Trout Lake(3), candlelight(2), beach(2), snow(2), biking(2)
People: Claira(12), Nara(10), Lloyd(5), Philip(4), Lexi May(3), Janet(2)
From: John Harvey Photo > Blogs for 2021 to 2005 > December 2021

Last Modified Thursday, January 20th, 2022 at 22:49:52 Edit
Copyright and Contact Information.