December 2022

The Dark Month

---
Claira is in Girl Guides. For one of the meets, they booked the rink at Trout Lake and all of the kids went skating. Nara didn't want to go so Claira, Helen and I went skating. By the end of the session, Claira was getting pretty good at skating off the boards.


Christmas

The kids have the week off before Christmas - the parents aren't so lucky. The plan was for the kids to go to the Island the weekend before and then the parents join them later. Reality was a bit more mixed. Claira got sick so we delayed the kids going over to just Nara on Sunday. Claira had a doctors appointment but is snowed so hard the doctors office closed. Claira did make it to Victoria, but it took a heroic trip to the ferry to make that happen. Helen and I had a few days in the deep snow in Vancouver to finish off any last minute shopping and get ready for the holidays.


Christmas Eve at Butchart Gardens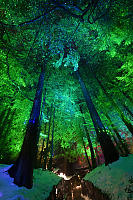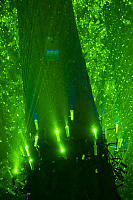 My parents know the tricks to reserve tickets and managed to get us some Christmas Eve tickets - one of the most in demand nights. While is rained most of the day, we were really lucky to get a foggy but not wet night. My parents had tickets for three nights this year but for a variety or reasons, we were the only night that didn't get canceled.



The gardens in snow are of course amazing. The snow diffuses the light but also reflects it around. The fog does it's part as well, give literal atmosphere to the photos.



Butchart does a lot of mix up the lighting all over the garden - there are new things to see as you get further into the gardens.



Perhaps half way into the walk there is a stop for the Carousel. (There is also a snack bar). It was pretty busy - we had to wait for two cycles before the kids could get on, but what do you expect on Christmas eve.





From here, the walk is downhill to the large buildings.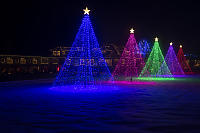 After opening gifts on Christmas morning, we often go out for a walk. This year we picked Sidney as our place for a walk. There is a sea wall and a few piers that are good for walk on this surprisingly dry day. We have been here before in the
summer for the ferry trip to Sidney Island
.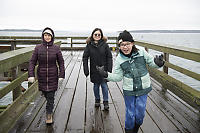 As is tradition, we celebrated my Dads birthday in the evening.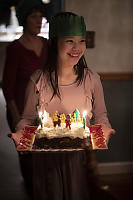 Boxing Day in Courtney
The next day we drove up to Courtney for a get together with the extended family.



Raelynn is the newest family member - just over 90 days old. She has the best feature - she can mostly hold her own head up.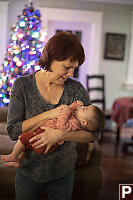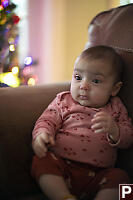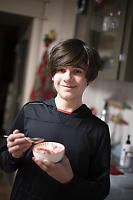 Piper Spit - Nanaimo
We had a reservations on the 4:45 sailing but we were about 30 minutes earlier than necessary so we took a brief diversion to check out a local park - Piper Spit. The parking lot was nearly full.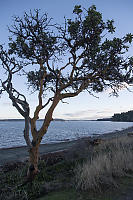 There is spit and then and Island to walk around. If the tide is low enough you can walk over to a second island, but we didn't have enough time today to spend the time to explore the park. This park is shadowed by the hill behind us so we lost sun light well before sunset. I'd like to come back here again for another longer visit.


Skating Again...
Our neighbors across the hall have a tradition of having a holiday party at an ice rink and they kindly invited us. Helen was at work so it was me and kids (and only one kids jacket).

Nara started by asking for a cone but after a few minutes she had regained her earlier skating skills. Claira had been skating earlier in the month but still took a while to go from navigating the boards to skating on the open ice. When the kids were young Nara got skating lessons but Claira didn't. Every time we take Claira skating, she uses the opportunity to remind us. Getting a booking for skating lessons is really hard.


---
Tags: Butchart Gardens(8), skating(6), snow(4), lights(4), birthday cake(2), cake(2)
People: Claira(10), Nara(6), Helen(3), Marcus(2), Lloyd(2), Arabella(1)
From: John Harvey Photo > Blogs for 2023 to 2005 > December 2022

Last Modified Sunday, January 22nd, 2023 at 00:14:33 Edit
Copyright and Contact Information.