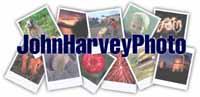 ---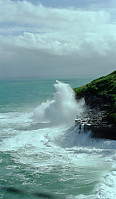 The Kilauea Lighthouse is on the north shore of Kauai and I think it's the most northern point in the Hawaiian chain. Given the coast around the lighthouse, you can see why it's necessary.

The lighthouse is cool, and the little house next door has a small history on the walls. The whole area is now a wildlife park with hundereds of birds nesting on the surrounding cliffs. The gift shop further back towards the parking lot had a great selection of books and kids stuff that wasn't cheasy. There is a 2 dollar fee to get walk around the light house area.




North Shore | Lighthouse| Flowers | Waterfalls| Underwater | Boogie Boarding | Canyon | Animals
---
Tags: Hawaii(3), wave(1), coast(1), lighthouse(1)
From: John Harvey Photo > Trips out of the Country > Kauai, Hawaii > Lighthouse at Kauai, Hawaii


Hey, it costs $5 to walk around the light house now. We were just there a few weeks ago. But the view is worth it! We also saw a lot of whales!!

Alisa
Monday, April 7th, 2008 at 06:34:38

Price went up again! $7 dollars now! Still a great price! We also saw whales!

J
Monday, February 9th, 2009 at 16:30:24

hey i went there on monday and it was amazing i saw a lot of whales, and two dophens plus the lighthouse was so cool to see and you can read about the crown jewel it wasn't $ 7.00 it was only $5.00 and so worth it!

kayla
Wednesday, March 18th, 2009 at 20:52:05

We were there on Monday, March 26,2012. Absolutley beautiful!

Susan
Wednesday, March 28th, 2012 at 20:43:23


Last Modified Tuesday, June 9th, 2009 at 00:34:04 Edit
Copyright and Contact Information.