Hong Kong 10

Visiting Family and trying to do new things

---
Mong Kok Street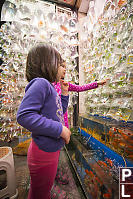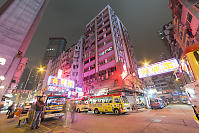 Mui Wu Bay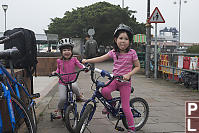 Kadori Farm
I've known about Kadori farm for years, but only recently realized it's enough of a tourist attraction to take the kids to. It's a KCR ride from Mong Kok, followed by a bus which is always a bit tricky if you don't know where to get off. The farm is setup for kids, but it is on the side of a mountain so most walking involves walking uphill or down.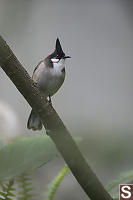 There are a lot of enclosures showing native (and once native) animals that you might have found in Hong Kong. A large number of animals are either surrendered pets (think parrots and monkeys) or confiscated illegal trafficking (turtles, lizards). It makes for a nice zoo with a lot of emphasis on environmental stewardship.
Mai Po Marshes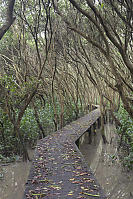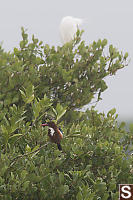 While the Avocets dominated the scene, there were many other species mixed in and around the flock. Furthest out in the bay was an Osprey feeding on a recently caught fish. This bird was very distant, but even as a small spot, it's quite distinct. Closest to shore, I spotted a Dusky Warbler drop out of the underbrush and explore the highest inter tidal looking for a meal. Great Egrets walked by, standing well over the other birds, while sandpipers and other ocean birds mixed in.
Man Mo Temple
Shek O
Tai O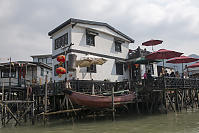 On our last visit a year ago, we did the "village and dolphin" tour - a 15 minute ride for something like 20 HKD. It was quite memorable - the kids asked us questions about dolphins for months. I suspect the previous trip was exceptional - some days they don't see dolphins at all so we previously really lucked out to see dolphins. Today we tried again but didn't see any dolphins in our 15 minute cruise. Claira was so keen, she asked we go a second a time. Second trip, we did see dolphins. Nara got sea sick on the first trip out and didn't go on the second.
---
Tags: Hong Kong(28), Mai Po Nature Reserve(12), Tai O(7), beach(6), Shek O(5), food porn(4)
People: Claira(17), Nara(11), Great Grandfather Cheung(2), Helen(2), John(1), Jennie(1)
From: John Harvey Photo > Hong Kong 10
From: John Harvey Photo > Blogs for 2023 to 2005 > Hong Kong 10
From: John Harvey Photo > Trips out of the Country > Hong Kong 10

Last Modified Saturday, January 28th, 2023 at 16:07:28 Edit
Copyright and Contact Information.