July 2017
On of the busiest months of the year

---
Weekend Trip to Seattle
The Canada Day long weekend was fast approaching and we didn't really have a plan. Our summer vacation (Helen gets two weeks every year) started a week later so we had spent our planning effort there. We have friends in Seattle so a short road trip was the low planning option.
After driving down (Outlets!), we stopped at Bellevue square for dinner. The next morning we went to Green lake for a morning paddle. We thought a paddle boat would be fun! Amenda and Balanh planned to put in their kayak at the aquatic center so we started paddling in that general direction.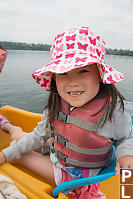 Paddle boats with kids is a bit of mismatch. Because it's a boat, you want balance - front to back and side to side. That means you have an adult and a kids pedaling together. Nara tried hard but the load on the pedal's is asymmetric and has lots of the friction. We took lots of breaks.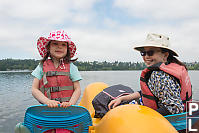 We met up with Amenda and Balanh and pedaled across the lake. Their kayak easily left us behind.


Woodland Park Zoo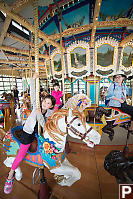 Nara went to the Vancouver Zoo as part of school field trip so zoo's were something we were talking about a lot at home. The Woodland Park Zoo in Seattle is better zoo - large enclosures and reasonable crowds so we decided to take some of our holiday Monday walking around. I don't really understand why, but our kids really like carousel's so that was the first thing we went to.

It was a warm day so a lot of the outdoor animals were sleeping or in the shade. The indoor aviary was a favorite. We had lunch at the restaurant on site. The kids recently figured out that chicken fingers and fries is their favorite meal out and even if we don't see it on the menu, they will check what the other kids are eating to see if it is an off menu choice. Needless to say, today was a chicken strips day.
Molly Moon Ice Cream
Their is a stretch of Wallingford we used to visit quite a bit - a flew blocks around Molly Moon Ice Cream. There was a nice kids book store (still there) and a really nice consignment kids place and a few good restaurants for dinner. And ice cream. Nara had her first lick of ice cream there - she got a lick of my strawberry cone (just straight up strawberry - not strawberry and balsamic vinegar or anything) and she didn't like it. It was another 6 months before she finally figured out ice cream was a treat.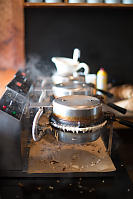 Anyways, we went back for Ice cream before we started driving back to Vancouver.

Molly Moon really stretches the definition of "one scoop" - for example you can have two flavors for the one scoop price. Their kids cones are similarly over delivered - the ice cream volume is reasonable, but they roll the ice cream in sprinkles to make it over the top. The kids thought this place was amazing!
Visiting Courtenay
After our
Camping trip at Rathtrevor
, we came up to Courtenay to visit family. On Saturday we dropped in to Visit my grandparents and met up with Jessica and her kids.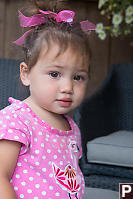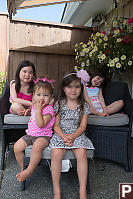 The grandparents are gracious hosts, but four kids gets on anyones nerves after a while. We decided to go for a walk. We visit the Malard Nature park with a walk along the trails. Kids, rocks and a river - who isn't happy.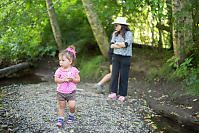 This weekend happened to be the same weekend as the Vancouver Island Music Festival and there wasn't a hotel room anywhere. My Aunt kindly offered to put us up on the farm. How can kids not love the farm?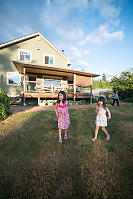 Of course, when you are on the farm, you have to do chores. The kids chore is getting the eggs from the chickens. Eggs don't come early in the morning - you want to wait until later so you don't rush the hens. The eggs are still warm so you have to be quite gentle when you put them in the basket. The kids were really good!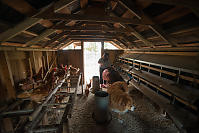 Victoria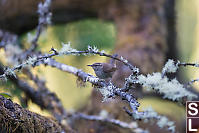 After a few days of visiting in Courtenay, we drove down to Victoria to visit my parents. My parents live within walking distance of Outerbridge park and with four adults in the house, there is always someone to parent.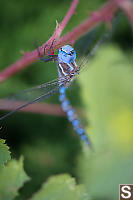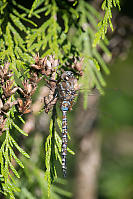 Outerbridge has few different bodies of water and is quite productive for flying insects. I was surprised to see three different kinds of dragonflies in such a small park.


Kinsol Trestle
For a big activity day, we decided to visit the Kinsol Trestle. This is a new thing for me - this Trestle was in disrepair when I lived in Victoria and has been restored in the last few years to make it a local destination. There is no sign out on the highway for the Trestle so you still have to know it's there before you go drop in. My mother had a plan - a cooler full of lunch fixings and a wagon to get it to the trestle.


My Dad, the kids and I biked to the trestle. The trail is flat and wide so the kids biked down pretty fast. The trestle really does impress you - it's huge and curved so you can see how big it really is from either end. We went to the far side and setup lunch on the benches in the shade.



After lunch, Nara and I walked to the bottom of the trestle to appreciate it from other angles.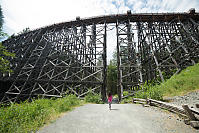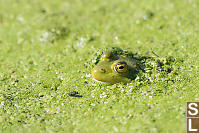 ---
Tags: Seattle(15), zoo(9), Outerbridge Park(6), ice cream(4), Kitty Coleman Provincial Park(3), trestle(3)
People: Claira(14), Nara(12), Helen(3), Arabella(3), Lexi May(2), Amenda(1)
From: John Harvey Photo > Trips out of the Country > July 2017
From: John Harvey Photo > Blogs for 2021 to 2005 > July 2017

Last Modified Saturday, August 19th, 2017 at 23:04:53 Edit
Copyright and Contact Information.