August 2018
A month of beautiful weather

---
Fireworks Night
I got home after work and heard a plane closer to the house than I normally hear. We are on the flight path for the hospital so I thought maybe they got a new helicopter, but I was surprised to see the Snowbirds flying overhead. I grabbed my camera and took some photos as they flew by.


I haven't seen the Snowbirds in years and this is the first time I've seen them over a large city. It really does emphasis how small of the valley we are in less than a minute they go from Howe Sound to behind me over the city.

After putting the kids to bed, I went to see the fireworks. This time, I went to Jericho beach to see the fireworks over the city. I arrived about half an hour before the fireworks and there were already 30 tripods setup on the pier. It's nice to see the fireworks with the city behind.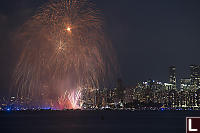 Mount Washington, Paradise Meadows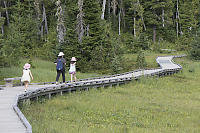 My grandmother passed away in January. She didn't want a service so it was a rather muted event. My sister organized an event in Courtney so everyone could get together to celebrate her life. We took the day off on Friday to get a bit of time in town. One of my favorite spots in Courtney is the Paradise Meadows Boardwalk at Mount Washington. I have visited in
July 2016 (Morning)
,
June 2015 with my Grandfather
,
July 2003 with Helen
, and even further back before I had a camera.

The meadow is well knows for it's flowers, but by Mid August things have started to go to the see stage. There are still flowers out, but they are more sparse and less diverse.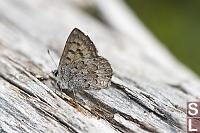 Grandmothers Celebration of Life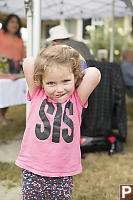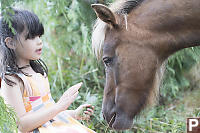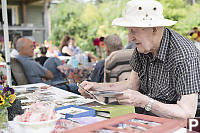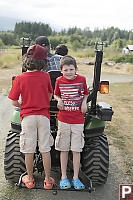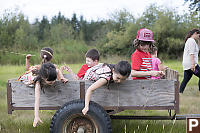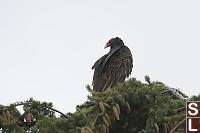 Vancouver Aquarium, Saturday Morning
We have a pass to the Aquarium and the kids still get excited by the prospect of a visit. The most expensive part for us now is parking so we double up - Helen drops us off for the morning and goes shopping and then picks us up before lunch.

The last time we visited, there was an algae bloom in the Sea Lion enclosure so we didn't see much. This time, the water was mostly clear so we could see the sea lions gliding around the tank.


The kids have a short list of things they want to see every trip. For some reason, they really like the bat enclosure. They like the sea horses - both the local bay pipefish and the exotic sea horses in a smaller aquarium. They like to see Helen the pacific white sided dolphin.



This time, the day ended with hard feeling - Claira wanted to go shopping the gift shop and she forgot her money.


VanDusen Sunday Social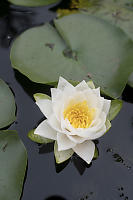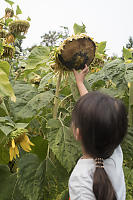 Vancouver Aquarium, Monday Night
Grandma was coming over for a visit so the kids wanted to take her to the aquarium. What they actually wanted to do was to bring their money and go to the gift shop. The Aquarium is open late on Mondays for the Summer only so we were able to visit after work. It was a bit abnormal for us - the crowds were small and the kids were interested in new things.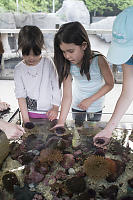 One of the exhibits we haven't really explored before is the touching tank. It was just our kids and volunteer so she was able to spend more time showing us the sea urchins. She placed them in the kids hands we saw the feet come out so the urchin could find it's way back into deeper water.



The girls bought themselves watches in the gift store. Different watches thankfully so we won't have to worry about "That's my watch" arguments. There weren't any tears when we left.


Richmond Night Market
We went to the Richmond Night Market earlier in the year and had a good time. The kids told grandma and we wanted something to do for a Sunday night so we braved the parking and went again. We couldn't get my mother to eat anything from a stall, but I think she still had a good time.


Granville Island Wooden Boat Festival
Last year we discovered the wooden boat festival at Granville Island - the kids spent more than an hour building their own wood boats. They enjoyed it so much we made this years festival a "must attend event".

Claira tried a new thing - she tried to build a house on top of her boat. Unfortunately, there isn't a "try out" pond here so we couldn't test the prototype until it was all glued together. Wood does float well, but there are limits to how high you can build on top. Claira's boat flips over when we got it in the bath tub at home.


PNE
The kids really enjoyed the PNE last year so when we had a free day we decided to go. We arrived before the rope drop so we could get parking close by and then raced right to the horse riding ring.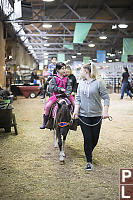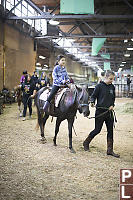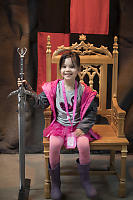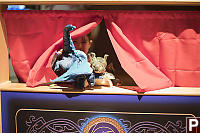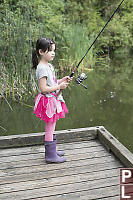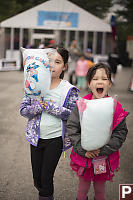 ---
Tags: VanDusen(7), Vancouver(6), horse(5), fireworks(4), city(4), night(4)
People: Claira(15), Nara(12), Kaylee(4), Marcus(3), James(3), Helen(2)
From: John Harvey Photo > Blogs for 2021 to 2005 > August 2018

Last Modified Monday, November 5th, 2018 at 22:19:21 Edit
Copyright and Contact Information.