Salt Spring Apple Festival 2
This time with Kids

---
Helen and I went to
Salt Spring Island to see the Apple Festival in 2007
and I proposed! 14 years and 2 kids later we decided to see the Market on Salt Spring as a day trip from Victoria and I got the idea - we should make a family weekend out of it and see the Apple festival again! This the 21st year of the Apple Festival, but because of COVID it was canceled last year. The Apple Festival was setup for Sunday but we decided to come over Friday night and visit for the whole weekend.
There aren't a lot of ferries from Vancouver to the Gulf Islands so you need to make a reservation well in advance. We booked the 7:20 ferry on Friday night. It arrived about 20 minutes late and we left about an hour late because a customer was abusive to staff and had to be backed off the ferry. We had one stop at Pender Island before we got to Salt Spring, but 10 minutes after leaving Pender Island we turned around to drop off one more car that was forgotten. We arrived at Salt Spring at 11pm, nearly 2 hours late. Thankfully our AirBB was easy to find and the door was open!
Salt Spring Farmers Market
The Saturday Market in Ganges is a no brainer. It's nice to arrive right at 9am before it gets busy and have first look at things. The bread stand still had a decent stock (it sells out quickly) and we had our pick of scones.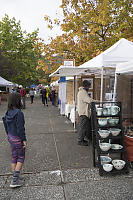 Helen spent some time looking at pottery (we bought two bowls) and the kids spoke at length with a few different artists.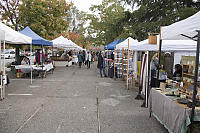 The August Market had more farm produce, but there was still plenty of food to pick from.


Salt Spring has at least three major bakeries - Embe Bakery in Ganges, Salt Spring Island Bakery on the south Island, open on Fridays only and Francis Bakery, just North of Ganges, available by pre-order, Saturdays only. Helen placed a pre-order so we dropped by after the market.


Ruckle Park
Claira was feeling tired from our late arrival the night before so she wanted a place she could sit in the car and read her book. We decided to go Ruckle Park on the South Island where Nara and I could go for a walk and Helen and Claira could have a rest.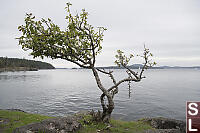 Nara had a sprained ankle from fffa few weeks before (she rolled her ankle walking around Van Dusen Gardens) so we couldn't go far into the park. We had visions of Arbutus trees hanging over beaches from a painter in the Farmers Market but in our brief walk we were unable to find the right view.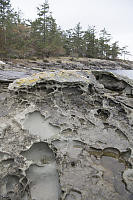 On the walk back to the car we spotted a Brown Creeper slowing making it's way up a tree. Because of the hill we were on, the Creeper was at least close to eye level so we tried our hand at photographing this hard to spot bird.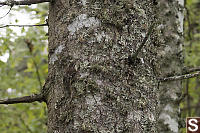 The kids don't forget an ice cream spot so we stopped in at Salt Spring Cheese Company on the way back to central island. We arrived just before they closed so the crowds were small.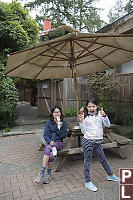 Fernwood Dock Morning Walk
One of the advantages of the fall is that sunrise isn't at some painfully early hour of the morning. I rolled out of bed at 6:30 and drove the roughly 20 minutes to the Dock for a short walk around. In my mind, the Fernwood Dock is iconic to Salt Spring - most "my trip to SS" blogs include a photo and I have never taken a photo of it.



It was low tide when I arrived so there were birds visible from the dock and some tide pools on the beach. I think this destination might worth more time on a warm summer day.


Apple Festival
Today is Apple Festival Day! The Apple Festival has a website but there are very few details about this years Apple Festival. When you arrive and pay for your admission sticker they give you a brochure full of details that helps you plan out your day. There was a small market next to the community hall, but the hall itself didn't have the huge display of Apples it has had on previous years.

Our first destination was
Apple Luscious Organic Orchard
. I have visited this farm in the past - it's a battleground between Blackberries and Apple trees. The grow trees for purchase but also sold a wide variety of baking and eat apples.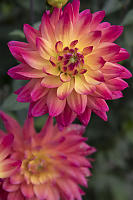 Our second destination was
Pipe Rabbit Farm
a new farm to me. Unlike the warren of narrow trails at Apple Luscious, this farm has acres of grass and a very tidy farm area. We arrived by 11am but they were already sold out of most of their products.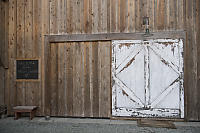 Another repeat from previous year is the
Beddis Castle
. This beautiful home has gardens all around including an apple Orchard across the street. The streets near the castle were packed full of car making parking a challenge.
We found an empty picnic table in the orchard and had our lunch of found and brought items. It was a beautful sunny day to enjoy eating outside.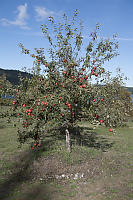 Our next stop was
Indolent Poultry
- a retirement home in the far South of the Island. The apple trees here are more recently planted but use an interesting raised bed approach and sometime quite extreme pruning.
Our last stop of the day was
Salt Spring Apple Company
. Even when we drove to the Hall in the morning to get our tickets, the road near the farm was parked up. This company is by far the most commercial of our destination - they are harvesting apples in quantity and making cider and other premium food from them. They had a huge apple display showing all of their varieties and had hundreds of trees available for sale. I was very impressed.
Roadside Farm Stands
While you drive around the island you see all sorts of farm stands at the side of the road. Some are large enough to be super markets but many have only a handful of specialized products. As a photographer, it can be hard to get started - you probably have somewhere you want to get to and you have already passed one so you will never have photos of them all. Ambledale Farms farm stand broke me - it was so beautiful with such a great variety we had to stop and I started to take photos.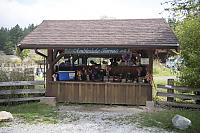 As an engineer, I like specialization. Near Pipe Rabbit Farm, we found a farm stand that just sold basketry willow. When I think of living in an Island, I think of things I might miss - restaurants that close at 11pm or large art supply stores. When you see a farm stand like this, it reminds you at things you can gain on a small island - art supplies you will never find in the city.



Another really cool farm stand was Mavericks Frozen Treats. Their stand was a freezer and a place to put money. They got our money today.

We had a ferry reservation at 7pm, but had to be at the terminal by about 6pm to be sure to get on the boat. Many restaurants on Salt Spring close by 5pm (except for the high end restaurants) so we had to have a plan. We decided to try out Al's Gourmet Falafel and Fries in Ganges. Outdoor seating, real food with vegetables - we were happy we got there before it closed at 5pm.




After a leisurely meal, we headed over to the Ferry terminal.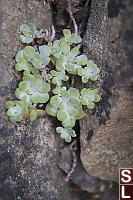 The ferry terminal had some beach access and we had some wait. Down on the rocks I spotted stonecrop fighting to hang on. Stonecrop are one of my favorites families so it was hard for me to resist taking a few photos.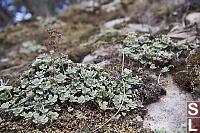 ---
Tags: Salt Spring Island(18), market(4), farm(3), stand(3), apple(3), bread(2)
People: Claira(1), Nara(1)
From: John Harvey Photo > Blogs for 2021 to 2005 > Salt Spring Apple Festival 2

Last Modified Sunday, October 17th, 2021 at 12:12:43 Edit
Copyright and Contact Information.