Hong Kong for Chinese New Years

A brief visit

---
Po Lin Monastery
Tai - O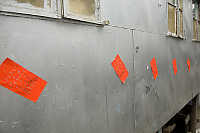 Flower Market
The normally sedate road next to the market was closed to vehicles and crowds filled the road from side to side. The nearby sports complex was pushed into service as an axillary market. The flower market normally sells most types of flowers, but at this time of the year there was a limited number of very popular items. Flowers like Lilies and Gladiolus were very popular. Mandarin orange trees were popular as were Daffodil bulbs that were just coming to flower. There was a solid progression of boxes of product opened, consumers grabbing items, displays exhasted and new boxes produced. The amount of money changing hands was dramatic.
Gold Fish Market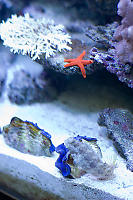 Man Mo Temple


New Years Market at Victoria Park
Happy New Years!
Wong Tai Sin Temple
New Years Parade
---
Tags: Hong Kong(51), market(14), temple(10), crowd(10), Tai O(9), good luck(6)
People: Mark(1)
From: John Harvey Photo > Trips out of the Country > Hong Kong Chinese New Years


Hi, nice post! :)

I would like to know whether it is easy to find food in Hong Kong during Chinese New Year?

Esty

Saturday, November 14th, 2009 at 02:04:36

About half of what was normally open was open. It was way easier to find food open in Hong Kong on Chinese New Years than it is to find food in Vancouver on Christmas or New Years day. That said, many places do charge a premium for New Years day service.


Last Modified Saturday, January 21st, 2023 at 23:47:27 Edit
Copyright and Contact Information.