Hong Kong

Going to Visit Helen's Family

---
Markets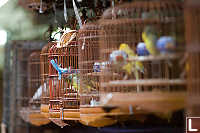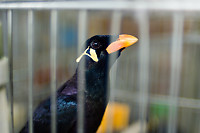 Fresh Food Markets
These occur all over Hong Kong, especially in denser or older parts of the city. Most of these markets open around lunch and stay open well into the evening. Each stall is specialized (Tofu, fruits, vegetables, fresh fish) but the same type of stall may be seen more than once in a city block (especially fruit).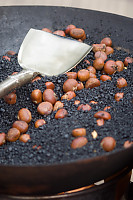 Mai Po Marshes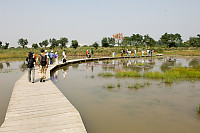 Dolphin Watching Tour
Lantau Island - Giant Buddha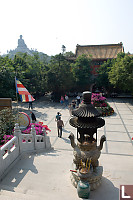 Lantau Island - Tai O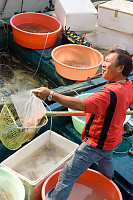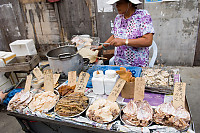 Central (Peak)
Shek O
Lamma Island
---
Tags: Hong Kong(55), market(17), fish(14), seafood(13), Mai Po Nature Reserve(11), bird(10)
People: Helen(2), John(1), Jennie(1)
From: John Harvey Photo > Trips out of the Country > Hong Kong


The pictures taken are excellent!! Very very nice pictures

Daisy

Thursday, August 21st, 2008 at 09:35:44

what is the adress of the Gold Fish Market?? Can you help?? Thanks Isabel

Isabel Brogsitter-Finck
Sunday, September 28th, 2008 at 03:15:15

The Gold fish market is in Mongkok, which is on the mainland side (not Hong Kong Island). It's on Tung Choi Street (says my guide book), but it kind of spills out from the street. If you find the ladies street, you need to go North. The Prince Edward MTR station is closest.

Amazing pics, thanks for giving me a temporary elixir for curing my nostalgia. Hopefully, I'll back to hk this X'mas...

wong
Wednesday, September 15th, 2010 at 10:04:56


Last Modified Saturday, January 21st, 2023 at 23:44:14 Edit
Copyright and Contact Information.