August 2012
Doing the same things over, hoping for a different result.
---
Celebration of Light
Powell Street Festival
Water Park in Kits
Claira is One Month Dinner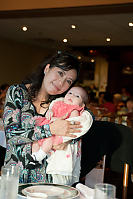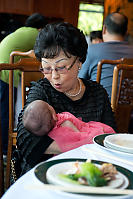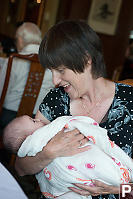 Visiting the Millard Family Farm
After a reasonable trip over in the ferry, it was a great day to hit the swimming pool. We normally go to city pools - concrete decks and heated (sometimes too much) pools. Nara was a bit surprised at the pool temperature, but she quickly adapted. The pool uses salt purification so it smells and tastes really nice and you don't get super wrinkly fingers.
The fall fair is just around the corner in Courtenay and David's father built a special tractor for - a child sized tractor! Marcus got to give it a go and he did pretty good steering it around the farm. The cooling system is pretty interesting (you can see the water boiling) so there is a little cloud of steam in front of the tractor as it drives along.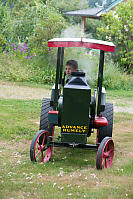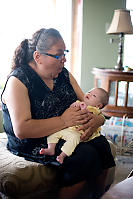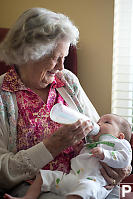 Thanks again Jennifer and David for having us over!
Nitobe Memorial Garden
It's Saturday morning and your kid is litterally bouncing they have so much energy. What do you do? In our household, we usually go to the playground to burn off some of that energy and then try to fit in something productive. As a parent I find the playground a little boring so if I can figure out how to get the same effect with only two trips to the playground in a weekend rather than three, I'm game to try.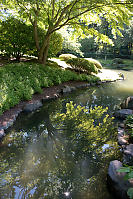 ---
Tags: fireworks(8), water park(6), trampoline(5), Nitobe Memorial Garden(5), reflection(4), wagon(3)
People: Nara(18), Claira(10), Marcus(9), Edna(7), James(3), John(3)
From: John Harvey Photo > Blogs for 2020 to 2005 > August 2012

Last Modified Wednesday, August 29th, 2012 at 23:15:36 Edit
Copyright and Contact Information.