Hong Kong 9

This Time with Lots of Guests!

---
Peak in Central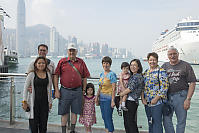 Traveling with people really is the best way to understand them. When I traveled with my wife, it was Chinese food pretty much every meal for the whole stay in Hong Kong. Traveling with my parents generation, they wanted a lot more western food. At the top of the peak tram is a building with a Forest Gump themed restaurant - exactly what my parents generation wanted for lunch. At least it had a nice view!
Lamma Island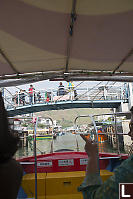 Shopping at Causeway Bay
Junk Tour in Sai Kung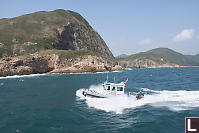 When we made it to the open ocean where we could see the cliffs the waves were coming in steady and hard. The boat was fine but we were getting pushed around a lot - standing didn't seem like a very good idea. We made it out far enough that we could see the cliffs but couldn't get close because of the waves. There is only so much seasickness you can put up with to see some rocks, so we turned around and headed back into the protected islands area. The captain said we missed calm water by only a few weeks - in the summer this area is quite calm. Oh well.
As we tucked behind the islands, we got used to flatter travel and had some lunch. Lunch was simple but filling and there was lots of beer and drinks. We found a group of kayakers going around the islands and poked around a few caves. We saw the iconic Black-eared Kites riding the thermals and shore birds in near the water.
Most impressive to me were the ghost crabs - first apparent by their burrows, but later visible by the high speed dash to the ocean. The burrows were up high on the beach - well above the splash zone and near to where vegetation started to encroach. I figured one walk down the beach would have swept all the crabs into the ocean (I never saw them return), but sure enough, walking back I saw more. If you didn't know they were crabs, you would swear it was a leaf blown by a strong gust of wind.


Mai Po Marshes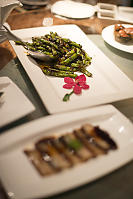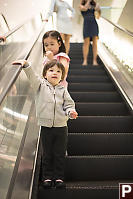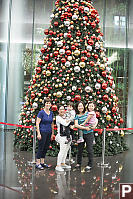 Life in Hong Kong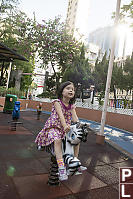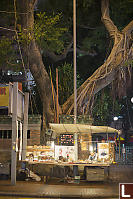 | | |
| --- | --- |
| | Other nights we took the kids out. Close to Helen's Grandparent's house is Sai Yeung Choi Street - a commercial street that is mostly closed to vehicles every night. Many of the shops target mainlanders - the bus terminal and travel service is few blocks away. The rent is high and the shops are constantly changing. You don't see a lot of kids out at night and it might be because this area is dominated by tourists who left their kids at home. |
Goldfish Market
Bird Market
Reclamation Street
Shopping!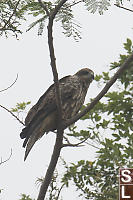 Shek O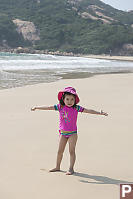 ---
Tags: Hong Kong(29), Mai Po Nature Reserve(9), bird(6), market(5), boat(5), beach(5)
People: Claira(17), Nara(15), Janet(7), Lloyd(5), Helen(3), Great Grandmother Yuen(2)
From: John Harvey Photo > Trips out of the Country > Hong Kong 9

Last Modified Sunday, January 29th, 2023 at 12:11:57 Edit
Copyright and Contact Information.