March, 2005

The first of what might be a monthly photo blog

---
I put my preorder in for a D2x a few days after it was announced (around September) and it finally arrived March 1st. Congratulations, I'm now digital. Like a parent suddenly handed their first child, it's taken me a few days to get my head wrapped around what to do with this thing. After the loss of my carbon fiber (manfroto 440 with an Arcatech head) tripod in September, I was having a hard time taking photos and getting this new (larger, noisier, button encrusted camera) I wasn't exactly jumping to take photos. I brought my camera in to work and Jermey actually took the first picture I think is even worth posting. (Please kill me for the first photo being of Mark.) The first actual photos (since deleted) were of the wall and couch at home - and they were incorrectly exposed. This camera is going to take some getting used to.



Jin's Birthday (March 4th)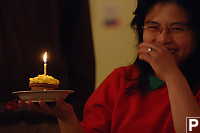 The first challenge was David. David's back tire had developed a flat and he needed a new tube and tire (how desperately didn't become apparent until later). He filled his leaking tire and told us to meet him at MEC (it sure is nice to have that in walking distance of your house). Eric and I both arrived at MEC but no David. His tire was too flat - he wound up taking the bus with his bike the dozen blocks from here to there. No problems. Buy a tire and tube, install it in the parking lot (classy, I know) and we are off.
The theory was to get some TransCanada trail in. We took Ontario to the sea wall to Adanac (This city has a lot of bike routes) and as we started to climb the hills in East Van (just past Commercial Drive), Eric fell behind. Turns out he had broken his chain. Doh. Given the tools in our collective bike bags, we couldn't see how to fix his chain so we were a bit stuck.
Biking out the Ioco Spit (March 12th)
Now that Eric "I biked across Japan" Jones is back in Vancouver we seem to be doing a lot more biking. Todays adventure included parts of East Vancouver (I met up in Trout Lake) and a trip out to Ioco Spit. Mark was added to today's mix and he bravely played the role of "control group" for how effective pedal clips are. I believe the next trip will include a stop at MEC for Mark.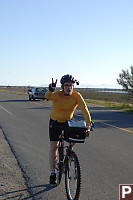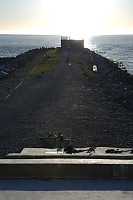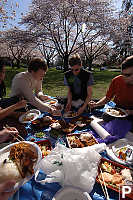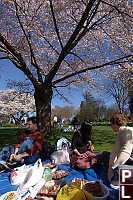 Sean did most of the heavy lifting on this one - he dropped by Ichibankan and purchased a number of Bento boxes including Vegetarian boxes for Eric and I. Once at the park we spread out the tarp and started eating.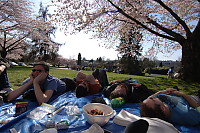 To increase the challenge level, she decided to join us at 6:10am the day before a long weekend. Needless to say, Mark was there in Spirit. After perhaps the best airport pick-up timing ever, we had breakfast in fairview before we all ran away to our respective jobs and Gabi and Eric got a little "quality time" together.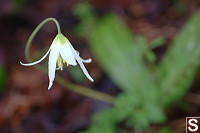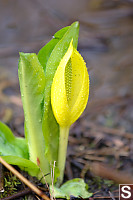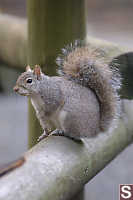 ---
Tags: flower(11), garden(11), Queen Elizabeth Park(5), Vancouver(4), biking(4), cherry blossoms(4)
People: Eric(9), David(8), Mark(4), Jeremy(2), Sean(2), Jin(1)
From: John Harvey Photo > Blogs for 2021 to 2005 > March, 2005

Last Modified Tuesday, June 9th, 2009 at 01:00:52 Edit
Copyright and Contact Information.